Technologies Applying the latest solutions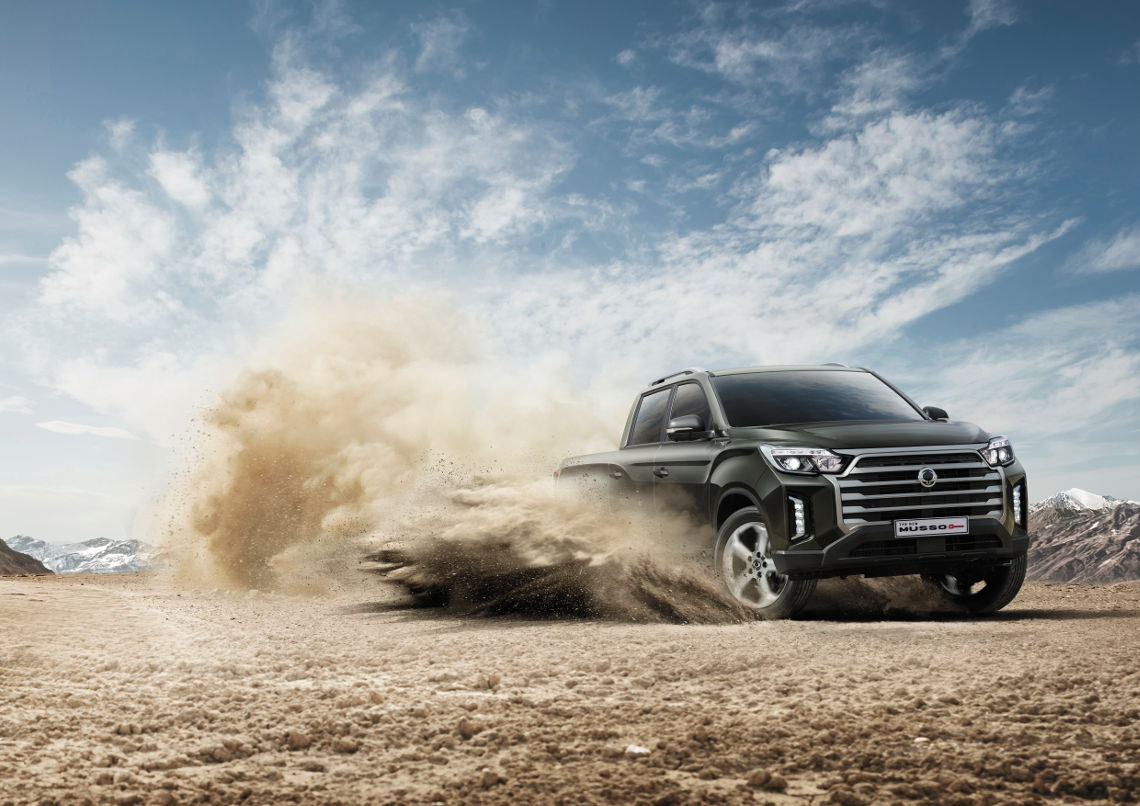 Ready for action
The Musso is a highly durable machine that handles safely and is readily adaptable to the task at hand. Its impressive engine performance and optimal handling under diverse conditions make driving fun and easy. Outstanding torque at the low end and maximum torque over a wide operating range provide powerful starts and superb acceleration when passing.
Musso's 202ps turbo-diesel engine provides 441Nm of pulling power, while selectable 4x4 with low range and electronic driver aids (Electronic Stability Program and Active Rollover Protection) keep you firmly in control on and off the road.
---
Engine & transmissions Great torque, smooth shifting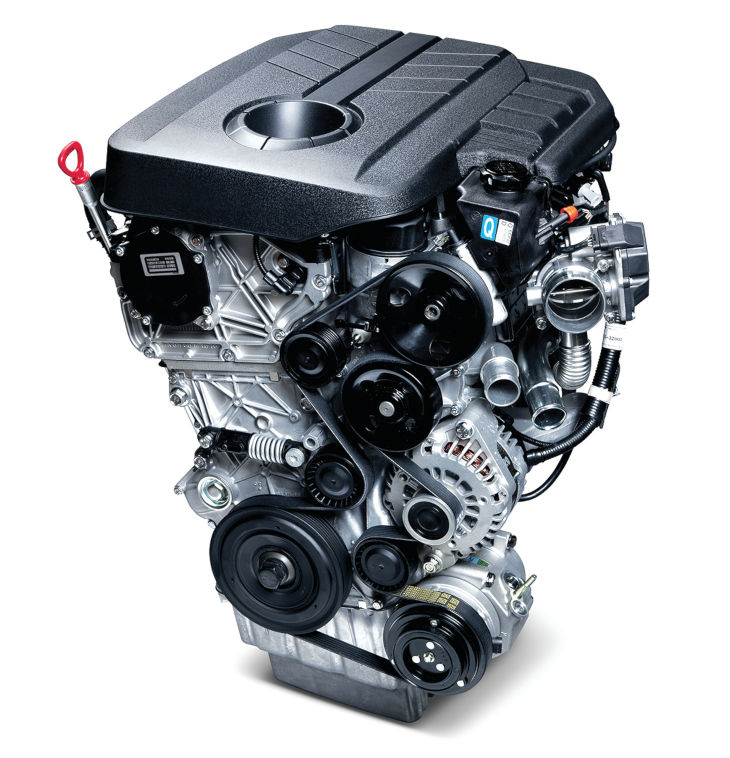 Engine: 220 e-XDi
The new highly-efficient and extremely quiet 220 e-XDi turbo charged diesel engine delivers 202ps of power at 3800rpm and maximum torque of 441Nm at 1,600~2,600rpm and is designed to provide low-end torque for effortless cruising whatever the conditions, whatever the load.
Automatic transmission
Musso's 6-speed automatic gearbox is from the renowned Japanese manufacturer Aisin SEIKI – famous for its seamless shifts and with the ability to match the 441Nm produced by Musso's torquey new engine.
Manual transmission
A smooth-shifting 6-speed manual transmission allows you to take control regardless of the conditions – ideal for off-road driving and towing or carrying the heaviest loads.
---
Drivetrain Part-time 4WD with locking differential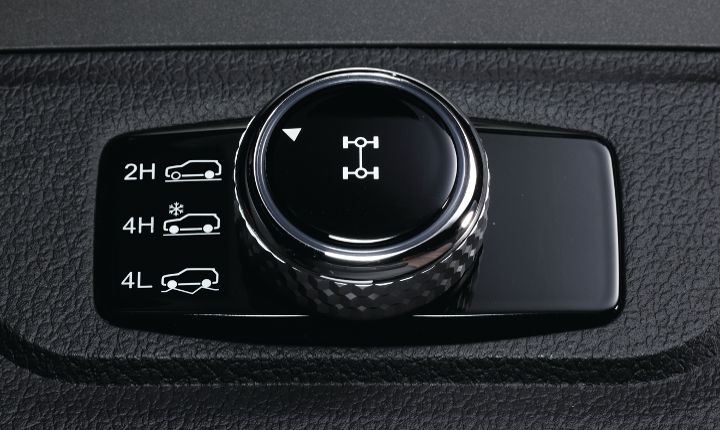 Part-time 4WD
For greater efficiency and fuel-economy, Musso features a part-time 4x4 option with power delivered just to the rear wheels for normal road use. 4-wheel drive can be selected electronically when required and low-ratio selected when the off-road conditions become more challenging.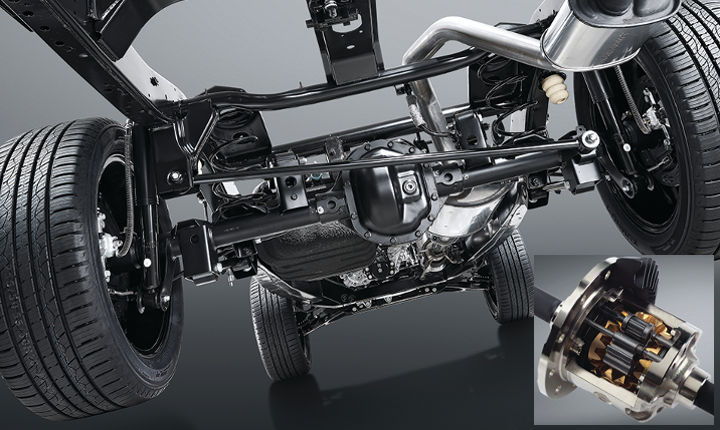 Locking differential
In mud or snow, the tire on one side may start to slip or even lose contact with the road surface. If this happens, the locking differential will restrict both wheels on the same axle to the same rotational speed, allowing the vehicle to regain traction.
---
Suspension Two options for matching purposes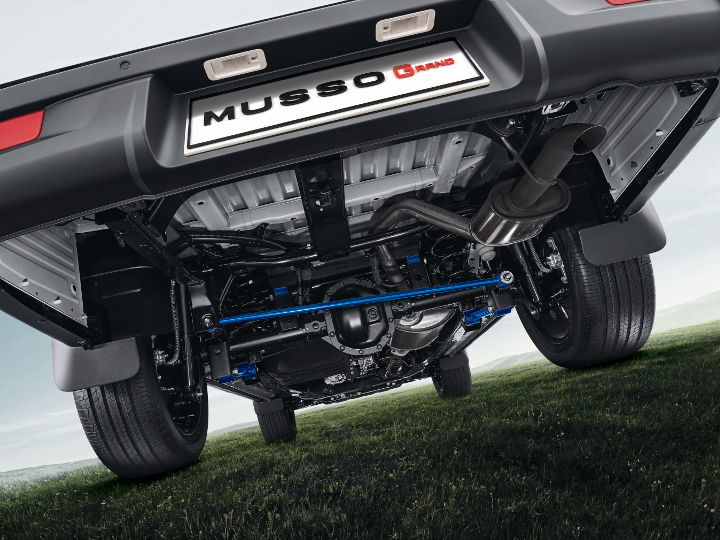 5-link independent rear suspension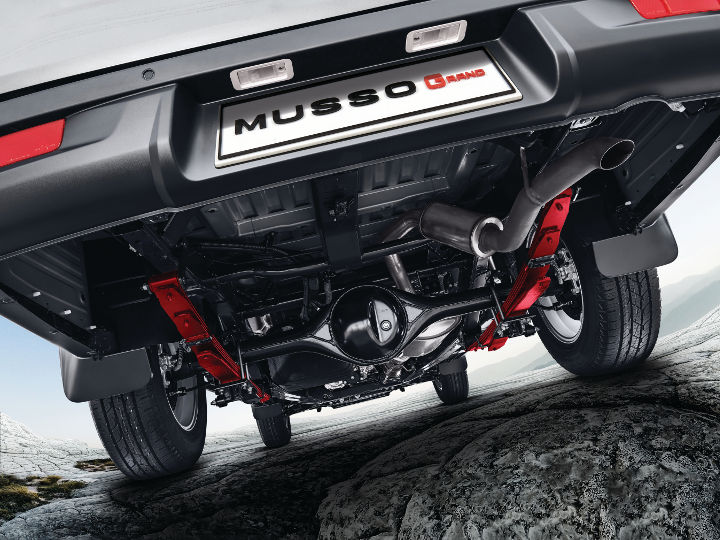 Leaf spring rear suspension
---
Safety Always a priority
Solid body on frame construction
The new-concept Quad Frame helps to keep road surface and engine noise out of the cabin. At the same time, it is designed to minimise the possibility of injury to vehicular occupants in a collision.
---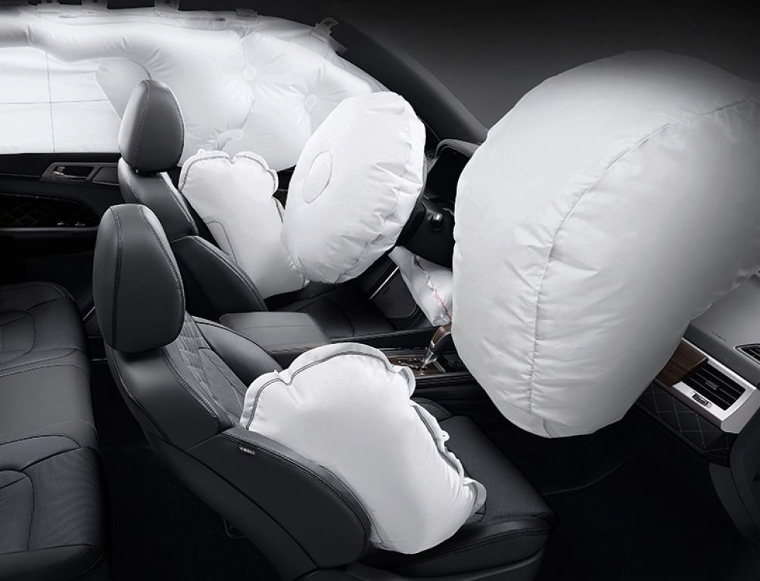 6 airbags
Musso's safety is heightened with the deployment of six airbags:
• Driver's seat airbag
• Passenger's seat airbag
• Side airbags in 1 st row (left and right)
• Curtain airbags (left and right)
---