Technologies Applying the latest solutions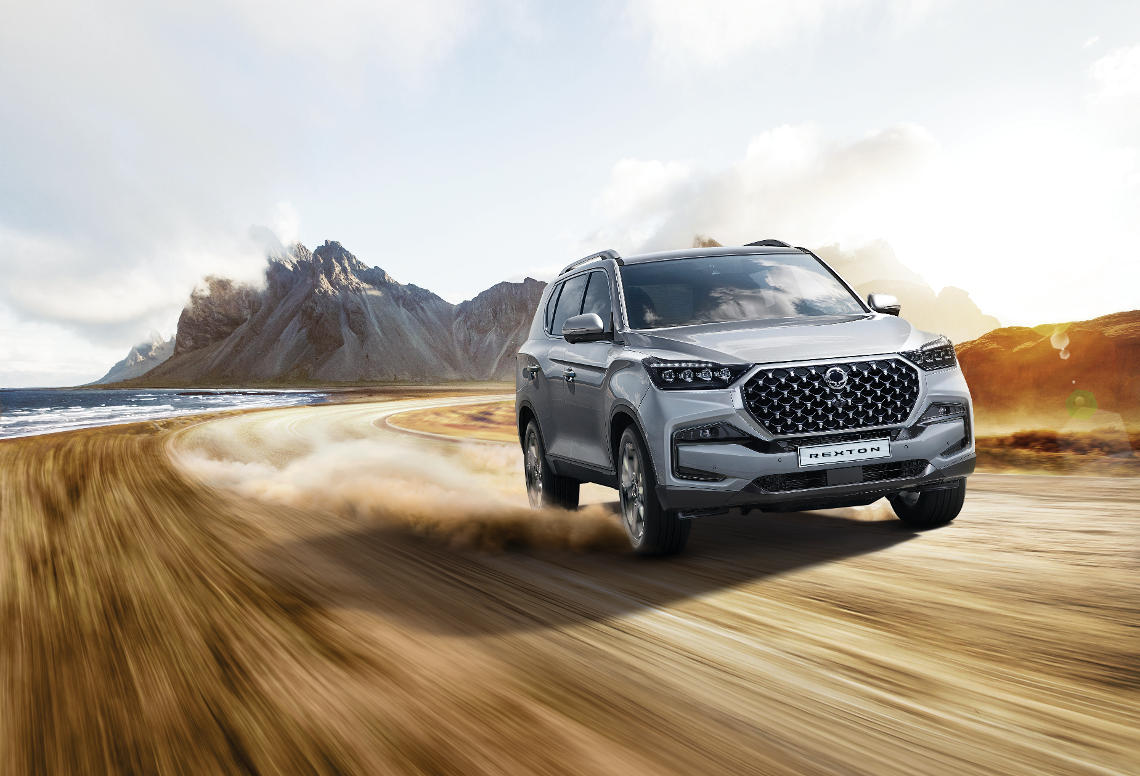 А proud SUV legacy and modern expertise
We don't just understand 4x4, we're fluent in it. Specialists with over 67 years of 4-wheel drive experience.
The Rexton is powered by a 2.2L turbocharged diesel engine with 202ps and features enhanced independent rear suspension for superior handling and ride quality.
Normally the vehicle runs in rear-wheel drive, which enhances handling stability by optimising weight distribution, but the driver is free to select one of two four-wheel drive modes as needed.
The Rexton can also tows loads of up to three tons, the most for this class of SUV.
---
Engine & transmission Great torque, smooth shifting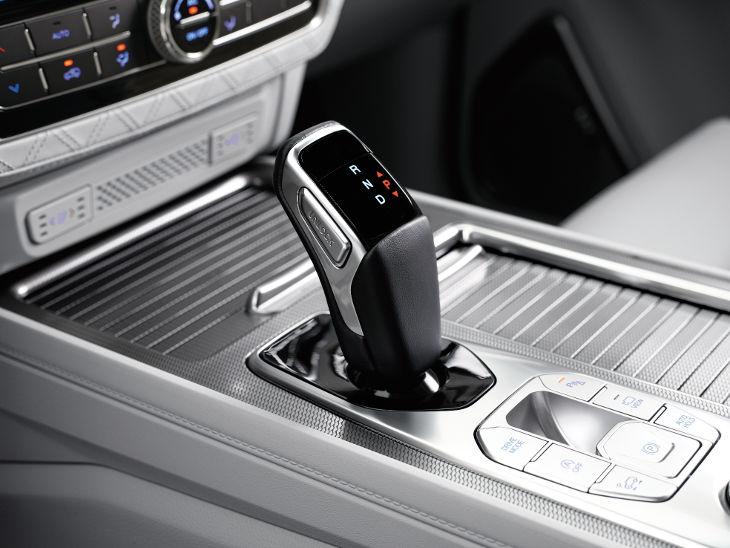 Engine: 220 e-XDi
The new highly-efficient and extremely quiet 220 e-XDi turbo charged diesel engine delivers 202ps of power at 3800rpm and maximum torque of 441Nm from just 1600rpm and is designed to provide low-end torque for effortless cruising whatever the conditions, whatever the load.
Transmission: 8-speed AT
Every Rexton comes with a state-of-the art 8-speed automatic transmission, offering gear changes with world-class durability and smoothness.
---
Drivetrain 4WD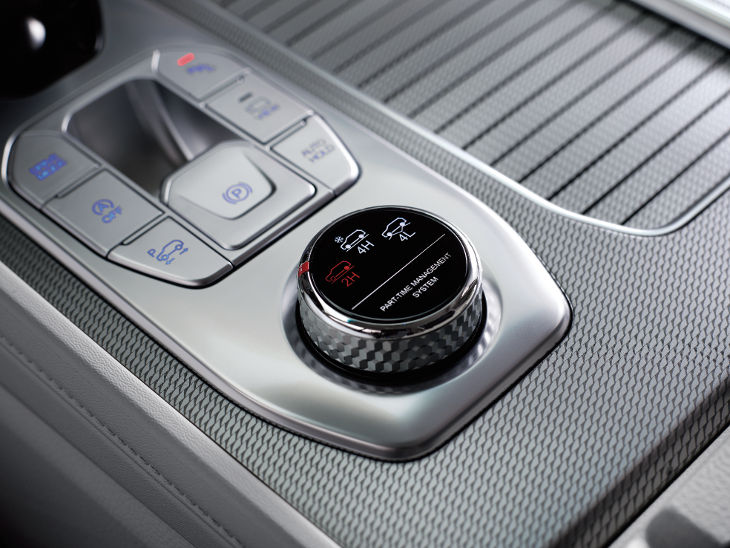 Fluent in 4x4
The new Rexton 4x4 system draws on the exclusive experience of continuously advancing 4x4 technology.
For greater efficiency and fuel-economy, the car features a part-time 4x4 option with power delivered just to the rear wheels for normal road use. 4-wheel drive can be selected electronically when required and low-ratio selected when the off-road conditions become more challenging.
---
Safety More protection than ever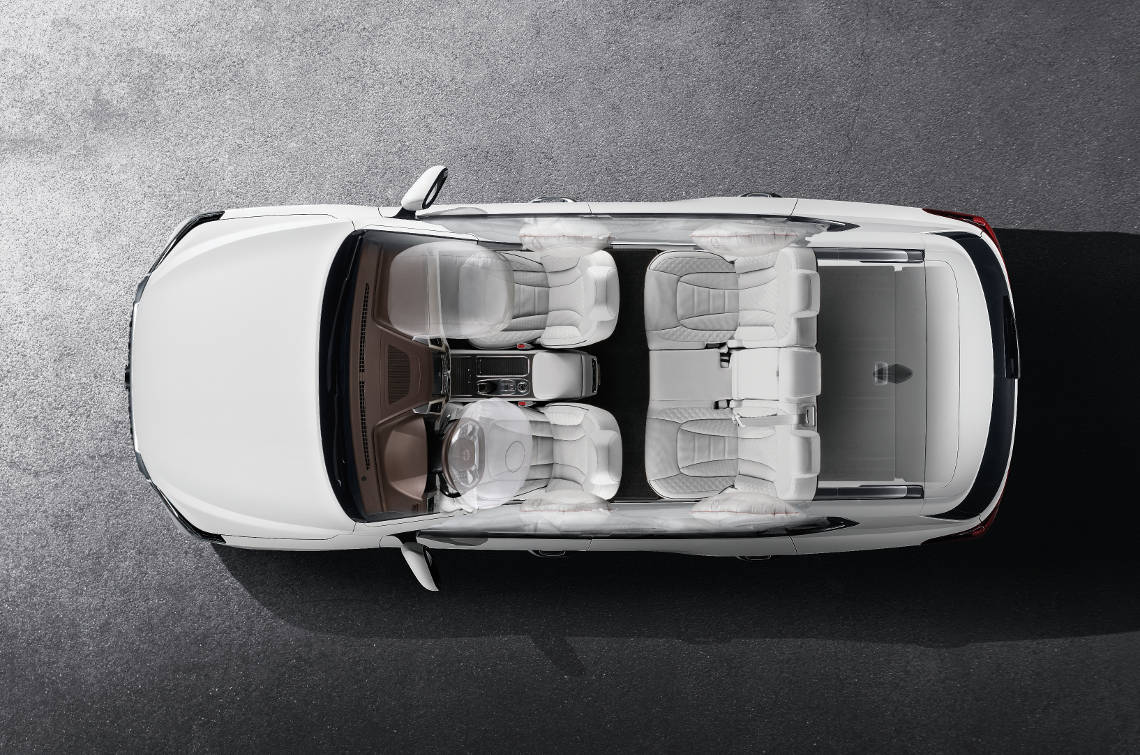 Improving the safety of all occupants
High-density, high-tensile-strength steel plate makes up 81.7% of all the steel plate used in the Rexton's body, providing superb rigidity and protection against deformation in a collision.
The new-concept 'Quad Frame' has been engineered specifically to minimise the possibility of injury to vehicular occupants in a collision. The frame members feature a quadruple-layered structure that exceeds the global standard for lateral collision safety. Thе 'crash zone' of the frame is designed to absorb thе frontal collision force, thereby protecting the people inside.
The Rexton comes equipped with nine airbags, including a driver knee-airbag and second-row side airbags.
---